I always like to send out a message before Thanksgiving, because it's my favorite holiday.
Why is it my favorite holiday? I'm glad you asked.
1. The entire holiday is positive – a day set aside to be thankful. Whatever your political, religious or any other convictions you hold, being thankful and grateful makes us happier. Being ungrateful or resentful makes us unhappy. Taking time to be deliberately thankful might be the most important thing we can do individually to increase our own happiness. I can't think of a better idea to create a holiday around.
2. Thanksgiving is American. Holidays like Christmas, New Years, Easter are recognized worldwide, but Thanksgiving is ours. It's part of our heritage and culture, like the 4th of July. It's something special and beautiful that we can celebrate as part of our uniquely American tradition.
3. Extended family. To the extent that we get to see family on other holidays, the interactions tend to be stressful and rushed, revolving around gifts. For whatever reason, Thanksgiving doesn't have the rushed feeling other holidays do. It IS busy for us, though…we host Thanksgiving day and have family over all weekend almost every year and with the addition of two babies and family back in town from overseas, we're looking at a crowd of almost 30! We love having the house full of kids, laughter and, of course, FOOD.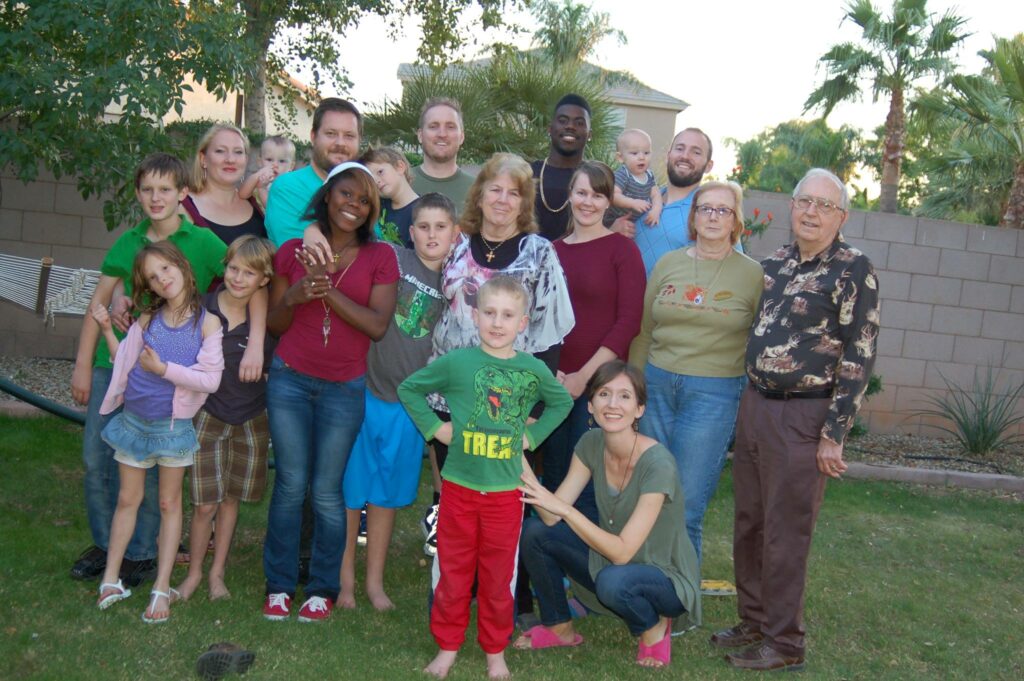 4. My wife. It happens that I was introduced to my wife by my sister on Thanksgiving weekend. They were college friends and she was sure we would hit it off. We were engaged three months later and that was 18 years ago. It's a special holiday to celebrate our relationship.
5. Our son. Our firstborn and my namesake, Andrew IV, was born on November 26th which sometimes falls on Thanksgiving. Some years we eat pumpkin pie AND birthday cake.
There are a lot of reasons to love Thanksgiving. The bottom line is, the world cannot help but be a better place when everyone in it is thankful.
As always, if you need to talk about something real estate related, call me any time, although I probably won't pick up the phone on Thursday the 28th.